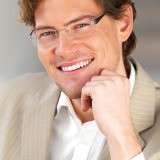 Blak Cube, Inc. has been instrumental to me and my business. From the initial conversation that we had a few years ago to the current partnership that continues today, Blak Cube has aligned IT with my business objectives.
The initial Professional IT Assessment was an invaluable resource to my organization. We have found cost savings, holes in our security, and pain points that would have never been recognized without the assessment. Also, the documentation of the network is still in use today as a baseline for our current tracking of systems and resources.
Thank you as always, and I appreciate the partnership that has been established.
Mr. John Yackaboni
Manager